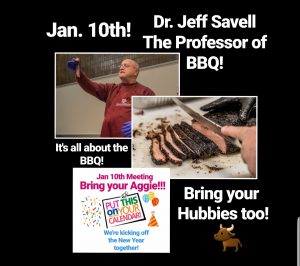 We are so excited! We only have two meetings a year with our students – August & January.
This is a great time for us all to connect with each other & our Aggies!
We will be meeting at Crossroads Baptist Church in The Woodlands at 7 PM.
See you there!!!