Howdy!   It's Spring Break but we're sending out a Newsletter to make sure no one misses out on any of our upcoming activities and deadlines!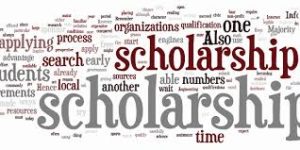 Applications for our Montgomery County Aggie Mom Scholarships can be found online on our website under the scholarship tab. The deadline for submission is April 20th 10PM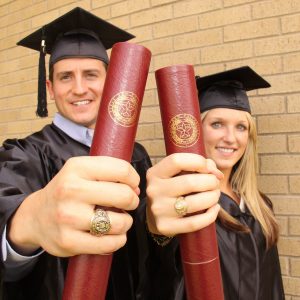 We have very special personalized Senior Gifts that will be given out at our May 14th meeting to recognize our Graduating Seniors. If your son or or daughter graduated in August or December, 2019, or will graduate in May, 2020, we would like to honor him/her. 
Please e-mail your student's full name, degree, and graduation date to Kristin Walker kwalker1211@sbcglobal.net
Example:
Ann Smith
BS Nutrition
May 2020
All orders need to be placed by April 9, 2020.
On a personal note, we all look forward to our May meeting  – it's our special time to honor our graduates and congratulate our scholarship recipients!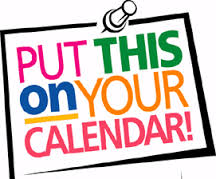 Goodie Bags are also one of our favorite things to do! Here is an update from our Goodie Bag Committee:
Howdy! The final Goodie Bag for the 2019-2020 year is set for delivery on Friday, April 24.It is always so much fun to see the kids get these Goodie Bags! The original deadline for this last bag was March 6 but we are extending that deadline by two weeks to Friday, March 20 to give a little breathing room after Spring Break. Ordering is easy…
If you have ordered already this year and wish to order for the same student, you can do so by
If this is your first time to order this year
Also, if you are interested in helping pass out the Goodie Bags on April 24, please send an email to mcamcgoodiebags@gmail.com and you can also watch for signup details at the March and April meetings. It is always so much fun to see our Aggies and wish them the best for their finals!
MCAMC Goodie Bag Team
Christine, Joan and Connie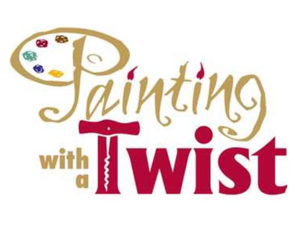 Kelly Peterson has organized a Social this month at Painting with a Twist on March 19th 7-9PM. Each Aggie Mom needs to go to the the site calendar and register for the event Iisted on March 19th from 7-9 pm.  We will all be painting a Texas shaped wooden board.  The flowers are bluebonnets but we will have the option to change the wording.  The picture shows it with "Welcome" but we can put "Howdy" or any other wording that will fit.  The cost is $35 each.  In the "Special Requests" box on the online registration, every member needs to put "MCAMC group" so that we can sit as a group.
We're asking everyone to bring a covered dish and BYOB. We had such an amazing turnout last year and we all had so much fun we decided to do it again! Check out our posts from our last Painting with a Twit Social on our Instagram, Facebook and our website – We guarantee you won't want to miss out on this super fun Aggie Mom Night Out!
This is the link to the page with the registration.  It is called "Customizable- Welcome to Texas Cutout on March 19, at 7 pm..
https://www.paintingwithatwist.com/studio/woodlands/calendar/
Reserve your spot now with this link to make sure you have a seat! Space is limited.
 Deadline Recap:
Scholarship Applications  April 20th, 10PM
Senior Gift Order Forms   April 9th
Goodie Bag Orders March 20th
Recommendation:
To insure there is space for you to attend our Painting with a Twist Social, reserve your spot now by going online https://www.paintingwithatwist.com/studio/woodlands/calendar/
We're looking forward to seeing those submissions, applications, orders and reservations coming in!
Gig 'em!