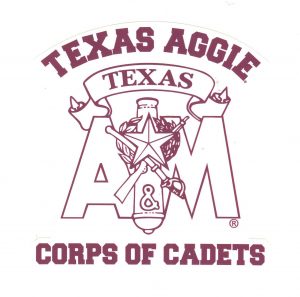 Corps of Cadets Montgomery County Aggie Moms
Learn about the Texas A&M Corps of Cadets
Moms whose students are in the Corps of Cadets are welcome to join us.
Come and join the group for a glass of wine or dinner if you would like. We are just a group of moms that have students in the Corps of Cadets and would like to share our experiences with one another and answer questions about the Corps.
We are a group of MCAM that have cadets in the Corps and we get together to share our experiences with that compound, complex student organization, keeper of traditions and all things Aggie the Corps of Cadets. The Corps has its own language, events, expectations and traditions. As moms we want to understand how to best help our cadets and understand what they are going through.
**Bring a Corps Mom friend. She does not have to be from Montgomery County OR belong to the MCAMC club.   Just come for some fellowship & fun!