September Meeting – Aggie Mom 101
What: The Club's first General Meeting of the year
When: Thursday, September 10, 7:00 – 8:30 pm
Where: ONLINE!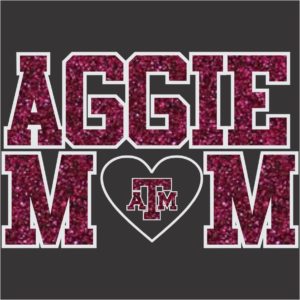 Join us on Zoom for our first meeting of the year! The theme of the meeting is "Aggie Mom 101." We'll have some fun games, great information about Aggie Traditions and being an Aggie Mom, and some cool Aggie door prizes.  Log in and get to know the Aggie Moms in Montgomery County!
Join Zoom Meeting
Passcode: MocoMoms
---
Bingo Night Social at the Wild Stallion Vineyards!
Friday, August 21 at 6:45 pm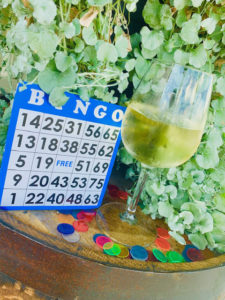 Come join us on Friday, August 21st for Bingo Night at Wild Stallion Vineyards (Aggie Owned & Operated – Whoop!)  The Club is meeting up there to connect, relax, have fun & swap "college move-in" stories. 🙂
Click here to let us know you are planning on attending so we will know how many to expect, and to welcome you when you arrive.
The gates at Wild Stallion Vineyards open at 6:00 pm & Bingo starts at 6:45 pm. Click here for details!
Looking forward to seeing everyone there!
---

*****HOWDY EVENT POSTPONED**********
We had a GREAT response to our 2020 Howdy Event!  However, due to the recent spike in COVID cases the MCAMC Board has been forced to make the difficult decision to postpone our Annual Howdy Event that was scheduled for this Saturday, July 18 at Wild Stallion Vineyards.
Knowing that cancellation was always a possibility, we have contingency plans in place.  If you are a New Aggie Mom we want to welcome you! If you are an Aggie Mom & just now finding us, we want to welcome you as well! We look forward to connecting with you as we kick off the school year!
We've worked hard over the summer & have a calendar of FUN EVENTS planned for the entire year that we're sure you will be excited to see! We will be sending this out shortly. We also have a list of Socials slated for the year as well.  We may be an Aggie Mothers Club, but we're definitely not "your mother's club"!
What You Can Do Now:
Here's to a great year!
Gig'em! & #BTHOCOVID
---
Club meeting schedule:
We typically meet the 2nd (second) Thursday of the month*  See schedule below.
7:00 pm
---
2020 – 2021 General Membership Meeting Dates
Thursday, September 10
Thursday, October 8*
Thursday, November 12
Thursday, December 10
Thursday, January 14
Thursday, February 11
*no meeting in March*
Thursday, April 8
Thursday, May 13