Welcome to the Montgomery County Aggie Moms' Club Website
The Montgomery County Texas A&M University Mothers' Club is one of the more than one hundred Aggie Moms Clubs across the country.  We are organized exclusively for charitable and educational purposes.
"We strive by individual and united effort to contribute in every way to the welfare of the students at Texas A&M University and to cooperate with the University in maintaining a high standard of moral conduct and intellectual attainment…" and we make new friends and have fun in the process!
Aggie Moms are proud. Proud of Texas A&M University; proud of the daughters and sons they send to Texas A&M; and proud of making a contribution: to the education of their Aggies, to the future of Texas A&M University and to the future of the Great State of Texas.
---
CLUB NEWS
---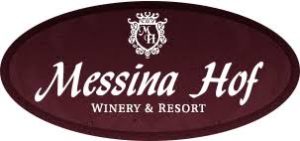 Howdy Aggie Moms! We have the opportunity to order specially labeled 'Aggie Mom' wine from Aggieland-local Messina Hof Winery that has a commemorative Aggie Mom label on it. Additionally, several labels feature the art of Benjamin Knox from his Aggie Mom quilt original artwork. They make great gifts for Aggie Mom friends!
Orders must be submitted no later than MONDAY, AUGUST 17, 2020 by email to the Messina Hof Personalized Labels Department at labels@messinahof.com. To get a form, please email us by August 16 at montgomerycomoms@aggienetwork.com.  The form lists the wines available and examples of the labels.
Bottles must be picked up by September 5, 2020 at the Messina Hof Estate Winery, located at 4545 Old Reliance Rd, Bryan, TX 77808. (Bottles not picked up by 6 PM on September 5th will then be shipped; guests will be responsible for covering shipping costs.)
---
Howdy Aggie Moms!
Students will be heading to College Station soon (or not), and it's time to renew your membership in the Montgomery County Aggie Moms Club (or join for the first time)!
We have a calendar of FUN EVENTS planned for the entire year that you won't want to miss – check them out by looking at our Calendar. And after you renew, don't forget to order your Aggie's GOODIE BAGS for Fall and Spring finals!  (Club members only – another reason to join!)
The theme for our first (virtual) club meeting on September 10 is Aggie Mom 101. It will be a great opportunity to get to know the Aggie Moms in the area – we hope to "see" you there!
---
Bingo Night Social at the Wild Stallion Vineyards!
Friday, August 21 at 6:45 pm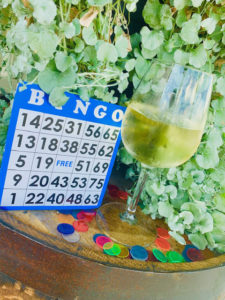 Come join us on Friday, August 21st for Bingo Night at Wild Stallion Vineyards (Aggie Owned & Operated – Whoop!)  The Club is meeting up there to connect, relax, have fun & swap "college move-in" stories. 🙂
Click here to let us know you are planning on attending so we will know how many to expect, and to welcome you when you arrive.
The gates at Wild Stallion Vineyards open at 6:00 pm & Bingo starts at 6:45 pm.  Tickets are $8 at the door. Click here for details!
Looking forward to seeing everyone there!
---
Message and offer from Aggie Network


Howdy!
My name is Natalie Parks and I serve as the Texas A&M Class of 2022 Junior Class President. With the recent university announcement mandating face coverings on campus during the upcoming fall semester, Class Councils is excited to announce that affordable and high quality Aggie Face Masks are now available for purchase! 
These face masks are available for purchase at tx.ag/facemasks, and pickup will be

on campus during the first week of school

. Shipping is not currently offered.
We will also do a giveaway for current students through our Class Instagrams! Proceeds from these sales will benefit the respective Class Gift Fund, which is our Class legacy. 
Thanks & Gig 'Em!
---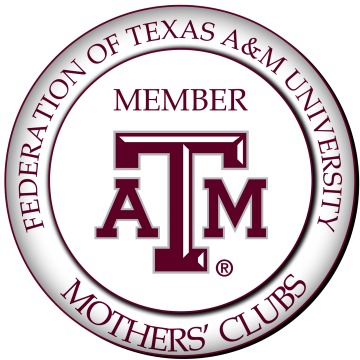 Montgomery County Aggie Moms Est. 1979
P.O. Box 1796
Conroe, TX 77305-1796
email address: montgomerycomoms@aggienetwork.com
website: https://montgomeryco.aggiemoms.org
Meeting Information: Currently, we meet the 2nd (second) Thursday of the month at Crossroads Baptist Church – 5000 College Park Drive, The Woodlands, TX 77384.  For more information, contact our VP of Membership at mcamcvpmembership@gmail.com.
---
---