Welcome to the Montgomery County Aggie Moms' Club Website
The Montgomery County Texas A&M University Mothers' Club is one of the more than one hundred Aggie Moms Clubs across the country.  We are organized exclusively for charitable and educational purposes.
"We strive by individual and united effort to contribute in every way to the welfare of the students at Texas A&M University and to cooperate with the University in maintaining a high standard of moral conduct and intellectual attainment…" and we make new friends and have fun in the process!
Aggie Moms are proud. Proud of Texas A&M University; proud of the daughters and sons they send to Texas A&M; and proud of making a contribution: to the education of their Aggies, to the future of Texas A&M University and to the future of the Great State of Texas.
---
CLUB NEWS
---
Aggie Swag for sale
We have some great Aggie swag available for purchase!  click here for details.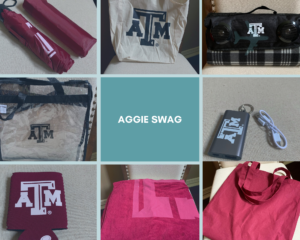 ---
Aggie Football watch party
Saturday, October 3
2:30 pm
Papa's Ice House in Spring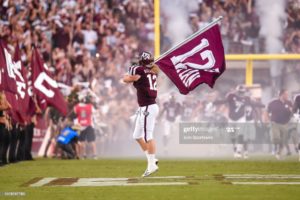 We're holding a joint watch party with the Montgomery County A&M Club to watch the Aggies BTHO Alabama on October 3!  Come socialize with Aggie Moms at Papa's Ice House on Pruitt Road in Spring.  Kickoff is at 2:30 pm.
---
October Social – Journey tribute concert at Wild Stallion Vineyards
Friday, October 2
7:00 – 10:00 pm (gates open at 6:00)
Join us at Wild Stallion Vineyards on October 2 for a concert featuring the music of Journey!  ESCAPE is a Houston based group committed to taking you back through the years of Journey.  Tickets are $25-35; for more information click here.  Please follow the directions for making notes if you want to sit with a particular group.
---
Introducing our theme for this year:
It's an Aggie Moms Club tradition that the each club President chooses a theme for the upcoming year. My immediate thought was "Stronger Together" because I know the strength of Aggie Moms & I know first hand what we can accomplish together. When I thought of an image to exemplify that theme, Rosie the Riveter from WWII was the first thing that came to mind. We're living through extraordinary times and dealing with unprecedented issues – much like WWII. And in the same way, the women of WWII stepped up, took charge and made things happen.
We Aggie moms have that same steel grit & determination; that "get it done" attitude and that "better days are ahead!" attitude.  Whether we're connecting to help our students, participating in order to be a part of something bigger than ourselves, or making new friends and enjoying this special time together, we are always Stronger Together.
Here's to a GREAT year!
Terrie Martin '86
President
---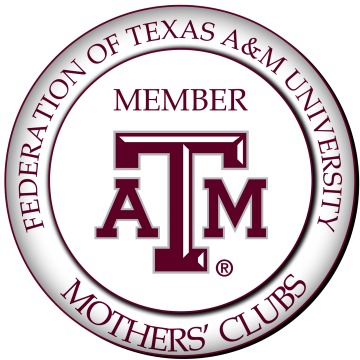 Montgomery County Aggie Moms Est. 1979
P.O. Box 1796
Conroe, TX 77305-1796
email address: montgomerycomoms@aggienetwork.com
website: https://montgomeryco.aggiemoms.org
Meeting Information: Currently, we meet the 2nd (second) Thursday of the month at Crossroads Baptist Church – 5000 College Park Drive, The Woodlands, TX 77384.  For more information, contact our VP of Membership at mcamcvpmembership@gmail.com.
---
---