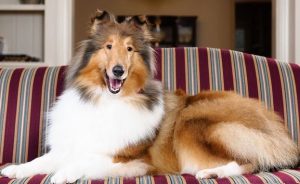 Montgomery County Aggie Moms Est. 1979
P.O. Box 1796 Conroe, TX 77305-1796
Meeting Information

: 3rd (third) Thursday of the month at 6:30 pm at George & Cynthia Woods Mitchell Library – 8125 Ashlane Way, The Woodlands, TX 77382
MCAMC is a great way to support your Texas A&M student and form good and lasting friendships.
Here are just a few reasons to become a member of MCAMC…
We Are Here To:
*Support our students!
*Learn more about Texas A&M University and its fine history and traditions!
*Make new friends!
*Have fun!
We Support Our Students By:
* Awarding student scholarships annually
* Telling them about the new things you learn from the Aggie speakers (like when the career fairs are held)
* Networking with Aggie Moms of current/past students to get tips for your student's success at TAMU
* Giving them a graduation gift
* Using the classified ads in our newsletter to advertise for them (roommate needed?)
Ways You Can Get Involved, Meet New Friends & Have Fun:
* Attend monthly meetings with Aggie speakers/entertainment and ask them questions
* Share your Aggie Mom Brags about your student – often
* Get to know the other Aggie Moms at the meetings and share tips for student success that you've learned (thinking about study abroad?)
* Get familiar with all that happens and all those great Aggie traditions, through all our monthly speakers.
* Meet & network with other Aggie Moms
*Attend the on-campus Spring Boutique (great Aggie gift shopping opportunity!)
*Order Goody Bags for your student (decorate your own for Halloween)
*Help deliver Goody Bags on campus and meet your new friends' students
*Attend Aggie Moms Camp
*Participate in our Big Event service project
*Share experiences with Aggie Moms of students in the Corps of Cadets
*Become an Officer or Committee Chair, or offer to provide them some help
*Take pictures of Aggie Moms in action and share them for the website
*Volunteer to provide snacks for some meetings
*Win door prizes at the meetings
We Support Texas A&M University By:
*Engaging with speakers who come to tell you about their organizations and programs
*Making donations to TAMU organizations
*Providing community service, with the Aggie name