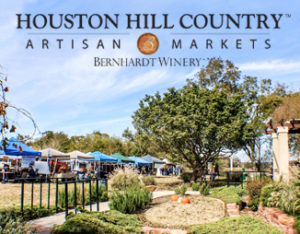 Join us at beautiful Bernhardt Winery in Plantersville, TX just off Hwy 105 for an outdoor afternoon of wine, food, crafts, music, and most of all, friendship!
We will be meeting up on Saturday, March 20 at 12:00 pm.  Relax while taking in the spectacular rolling hillside view on the winery lawn under the shade of century-old native Pecan trees. The grounds will be open for wine flights and bottle sales of their award-winning wines.  Browse handcrafted goods from local artisan vendors on the spacious lawns, then kick back with live acoustic music with Johnny Norvell, fresh local eats, and handcrafted wine.  Aggie moms are welcome to bring their families!
The event is free, but we will be saving tables for our members, so please let us know you're planning to come by signing up here.
Bernhardt Winery
9043 County Rd 204
Plantersville, TX 77363